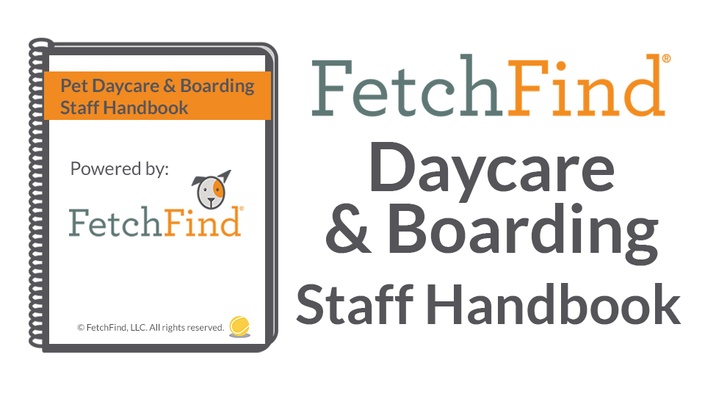 FetchFind Daycare & Boarding Staff Handbook
A fully customizable handbook based on best practices for daycare & boarding businesses!
Welcome to the FetchFind Daycare & Boarding Staff Handbook!
We've done the time-consuming, often confusing work of creating a handbook from scratch and put it into this downloadable and easily-customized format. What's more, we can upload the handbook into your FetchFind account so that you can track and verify employee participation and comprehension.
What you get with this download:

A pet industry-specific employee handbook

Easy customization with your company name and logo

Ability to add your company history and set the tone of your company culture


Metrics showing that your staff has read and understood the information
Get yours today!

Frequently Asked Questions
Is this a one-time fee or do I have to pay for a subscription?
This is a one-time fee. Once everything is set up, you can share with your staff for years to come.
How do I update my company information?
We will send you a template (in Google docs) that you can update with your company's information.
How will I know that my staff has read the document?
Once you have updated the handbook with your company's information, we will upload it to your FetchFind Pet Daycare & Boarding Staff Handbook "course" where your staff can view it and take the corresponding quiz. You will be able to look at the reports page to ensure they have completed it.
What if I need to make major updates to the handbook?
We'll upload your company handbook to your FetchFind account within 30 days after purchase. Any updates after the initial upload will incur a $20 service fee.
What if I need more than this handbook offers?
We offer custom services and are happy to create something more specifically tailored to your business needs. Call or email us for a quote!
This course is closed for enrollment.